Kindle fire is one of the most popular reader and it has to be protected with a best Kindle Fire case with out spoiling the exterior of the device. Every day new cases for Amazon Kindle fire is released. We have created a quick list to narrow down your shopping list. The suggested cases are best selling cases in online stores like amazon.com and ebay.com. This list is based on comments from various online forums.
1. Case-Mate Kindle Fire Venture Case
Case-Mate is one of the most popular online store for cases and covers. Kindle fire venture case is one of the best selling case and it acts as a case and stand. You need not buy a stand, if you opt for this. This Kindle fire cases protects your gadget from all the sides. This cases has a clean look with leather inspired black finishing with read accents as in the picture below. Access to all ports are easy.
This is one of the top rated case in bestbuy.com by customers. It is made out of high quality material and looks like a book. This case has 4 stand positions for a clear view. This is made out of microfiber leather exterior and  interior to guard your device against damages. Reference:  medgestore.com/products/kindletab1-incline.psp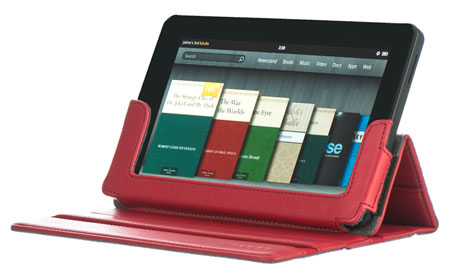 It looks like a hand bag and easily fits in your briefcase . This has multiple compartments to store your kindle and the power adapters. It is durable and weather-resistant and has zip to close your tablet when not in use. Case Logic Kindle Fire Sleeve has multiple color options including red.
M-Edge Pop Sleeve is sold in multiple shades and looks beautiful. It is cool and light weight Kindle fire case. It has interior microfiber material to prevent scratches. The best thing is, it is easy to clean as it has neoprene exterior.The Pop sleeve has all the capability to protect your device from dust and scratch. It will not protect from damages, if dropped.
Reference:  medgestore.com/products/uni-pop.psp?device=kindletab1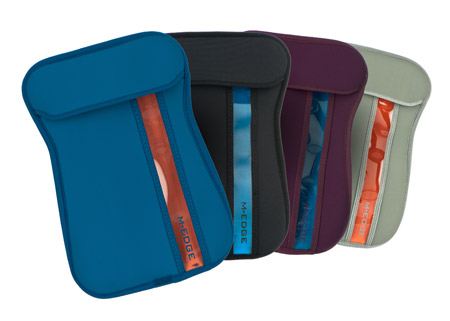 5. Kindle FIRE case sleeve cover natural waxed leather
If you are looking for a leather case, this will be the right fit for your Kindle Fire. This is stylish and made out of natural leather to protect your device. This looks simple and well designed.
Reference: etsy.com/listing/84342882/kindle-fire-case-sleeve-cover-natural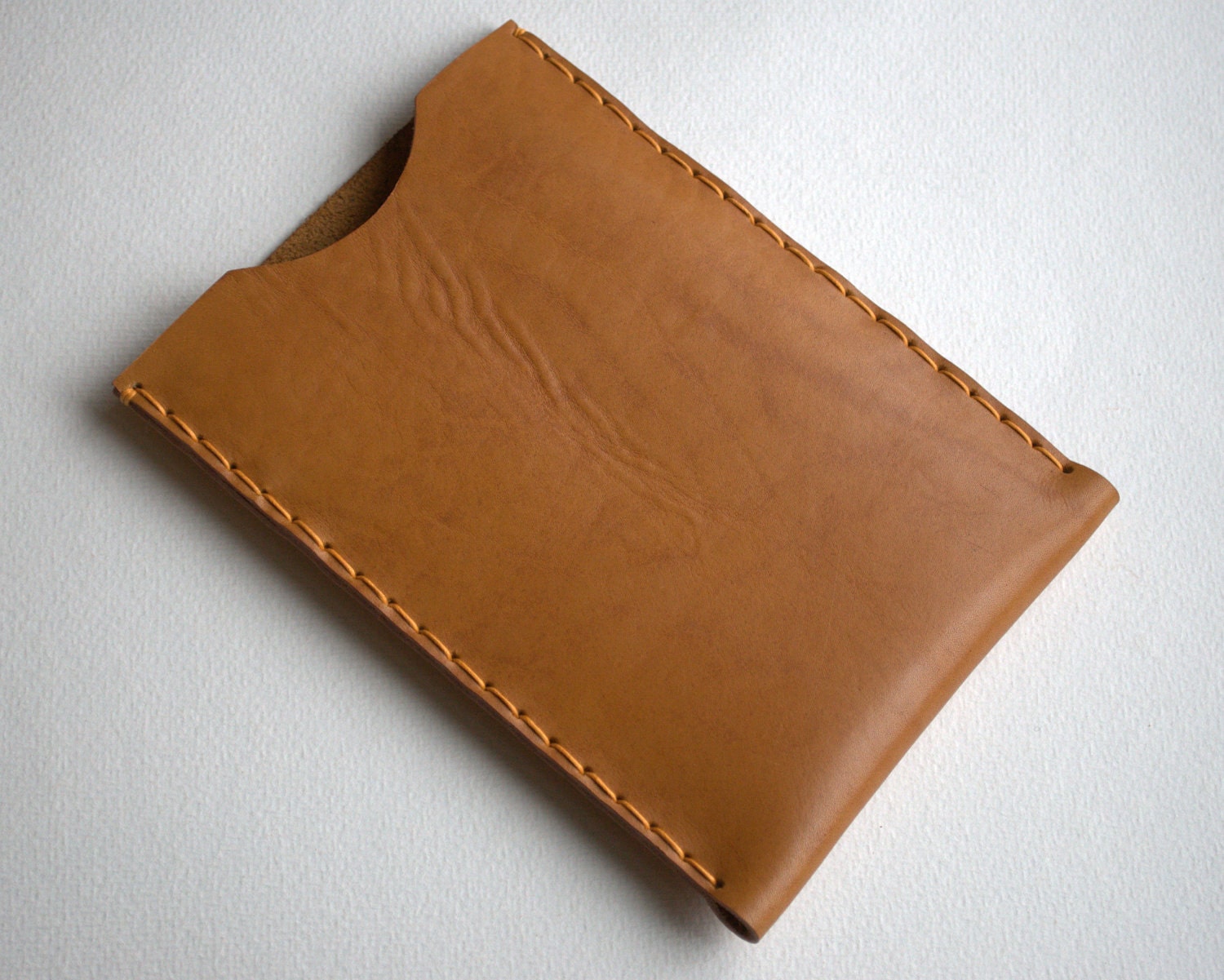 6. M-Edge Design Your Own Cover  for Kindle Fire
If you are unhappy with the exterior design of any Kindle Fire case in the market then this is the one to for you. You can add your own picture to customize it. How cool it is?. Apart from the design, it protects your device from dust and scratches.
This is not yet in the market, you can check and subscribe to email in this website app.medgestore.com/promos/myedgefire/index.psp
Bonus To the List
rooCASE Dual-View Multi Angle Leather Folio Case is one of the highly reviewed kindle fire case in Amazon.com reviews. This case can be used to have multiple viewing angle of Kindle Fire. Outer portion is leather and has Micro Suede Interior. This is sold in multiple colors and Available in Black, Green, Magenta, Purple and Red.

This Kindle Fire cover has executive look and can open like a book. It is made out of leather and has space to keep papers and pen. The Kindle fires case is light weight and can easily fit in your brief cases. The cases has magnetic closure for easy closing and locking.
As the title suggests, this case is light weight case and is made out of microshell. This case is highly rated in the online forums and one of the top rated case by the amazon.com user community. The elastic strap provides extra protection for you Kindle Fire. The Pink Kindle Fire case is one of the popular and highly sold Kindle Fire case.
This is a case with nice designs and is Kindle Fire case for girls. The case protects from scratches and can be used as multiple viewing angle stand. It has Built-in frame and provides a snug fit for the Kindle Fire to prevent  from slipping.
See Also : Another List of 10 Best Kindle Fire Cases
Reference : Amazon.com, Case-mate.com
Note : We have not mentioned the price for any of the case as it varies from store to store.